Tree Trimming Harrisburg, PA
If you are looking for a company that trims trees with professional equipment and keeping your properties safe in mind, you have come to the right place.
Central Arborist have 30 years of experience taking care of properties by removing, trimming, and pruning trees of shapes, sizes, and types. Our trained workers have the training to safely carry out the trimming process. Tree trimming can be quite tricky without proper tools and training. That is why our certified company brings you only the best in the industry so you can be sure about your tree trimming services.
Why Should You Trim Trees:
To Maintain The Tree's Aesthetics
If you want a tree to keep looking beautiful and not a wild unkempt one, trimming should be done. Trees that are out of shape and are growing from every direction will pose threat to the surroundings such as your roof, power line, and fences, but they will also look ugly. With professionals trimming, you can give a definite shape to your tree and make it look a thousand times more beautiful.
To Increase The Aesthetics Of Your Property
When you have a beautifully trimmed tree you are increasing the aesthetics of your property. It will enhance the look of your landscape increase of bringing it down. No matter if your property is commercial or residential proper maintenance of the trees will make sure your property value remains high.
To Maintain The Tree Heath
Arborists understand the importance of seasonal trimming. Trimming will get rid of all the small dead leaves and twigs that otherwise soak up the nutrients important to keep the tree healthy.trimming will decrease the chances of drying out of the tree, dead and diseased parts can be removed through trimming which also plays a role in bettering the health of your tree.
To Prevent Breaking In A Storm
If your tree is too heavy and the canopy itself is weighing down on the tree's stem, storms and high-velocity wind will easily break the stem. Thinning the canopy will decrease the risk of breaking the tree and prevent unnecessary damage.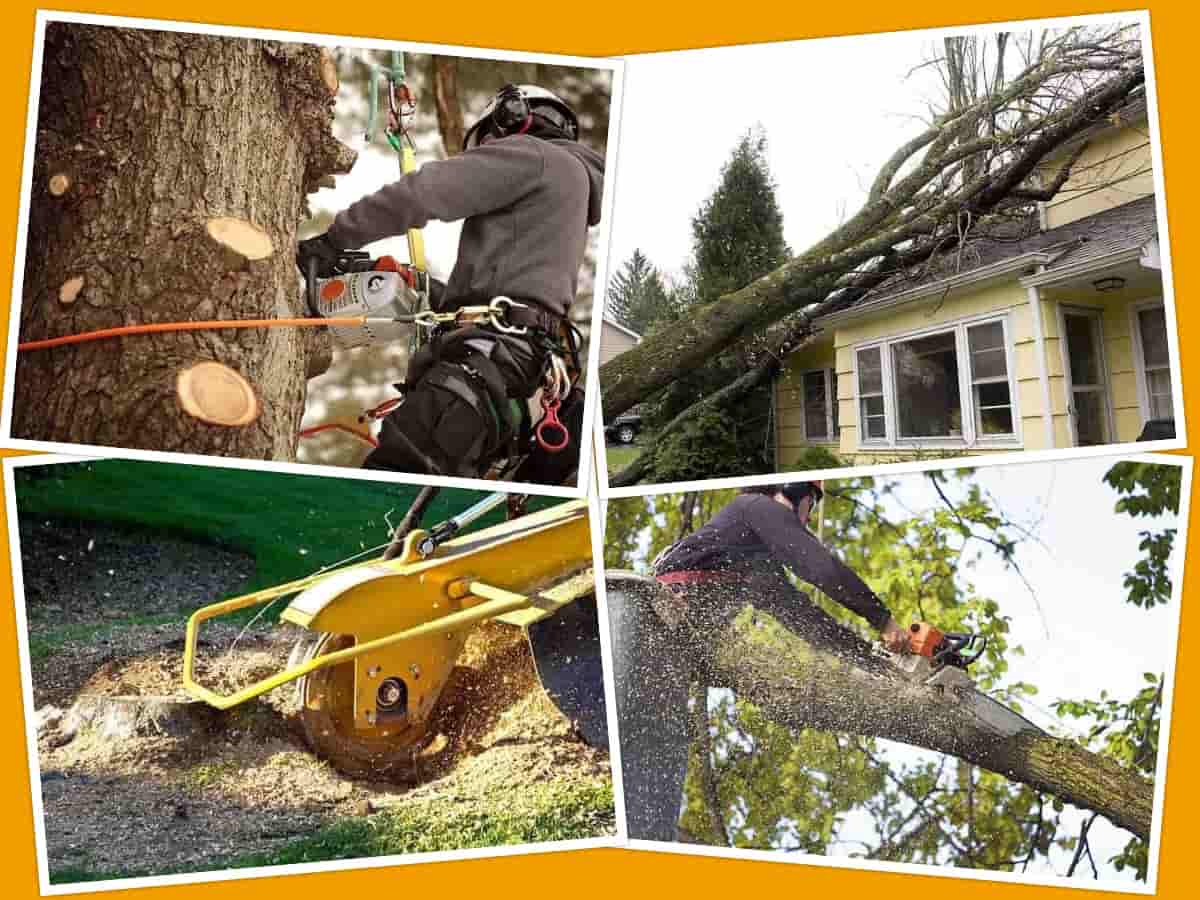 Why Choose Us?
Tree trimming is the work of a specialist. Our team has trimmed enough trees to know how to do it right. We will remove people and anything from the surrounding that can be damaged while trimming the tree. Our team is highly skilled in using ladders, climbing trees with harnesses, and using heavy-duty chainsaws to trim even the most stubborn parts of the tree. Our team will be able to trim the trees to proper size and shape, to give it the beauty it deserves. We believe in customer satisfaction and providing them with what they deserve. We will talk about all the specifics of the process beforehand. We will give you an estimate so you can decide what you need to do by yourself. If you want to trim your trees for your commercial or residential property today, let us know.