Tree Removal Harrisburg, PA
There are many reasons to remove trees. Many people like to remove trees because the tree is coming in the way of construction, landscaping or they want to make use of the space in some other way.
We at Central Arborist provide affordable tree removal services by professional tree removal experts. We have removed trees of all kinds for years now. With more than 30 years of experience, we are one of the first tree removals company people contact when they need immediate and safe removal of a tree from their property. We work for commercial as well as residential property. Whether you want the removal of one tree or multiple trees from a property, we can send our team accordingly. No work is too small or too big for us. We provide equal importance to all types of tree removal works.
Reasons Why You May Need Tree Removal:
When They Are Obstruction
If trees are coming in the way of construction or landscaping, they might need removal. If you are planning to install pavement, walkway, parking lot or driveway tree might need cutting from the area. If you need to do landscaping or some other construction process, we will help to cut the tree.
Tree Roots Are Destroying Your Utility Lines
Tree roots can be invasive. They might grow into the water main line, sewer line, and concrete pavement to destroy it. In such cases to avoid any major damage removing the tree is the best possible way. Roots that destroy pipelines can cause sewer backups, thousand of dollars of repair for your sewer or water line. Let us know when you need tree removal and we will come to your aid.
Trees Are Dead And Decaying
There is no use of the tree if they are dead. In fact, these dead trees are a liability. They can fall at any time and hurt people and property around them. Bad weather can break these trees and destroy your property. They serve no purpose in increasing the aesthetic value of your property and should be removed as soon as possible.
Damaged Trees During Bad Weather
If trees are severely damaged during bad weather it is best to remove them. Trees that are broken from the bottom, severed, have major damage that is making it dangerous for the surrounding it best to remove them altogether. Our team will remove such trees as soon as possible so you don't have to live in uncertainty.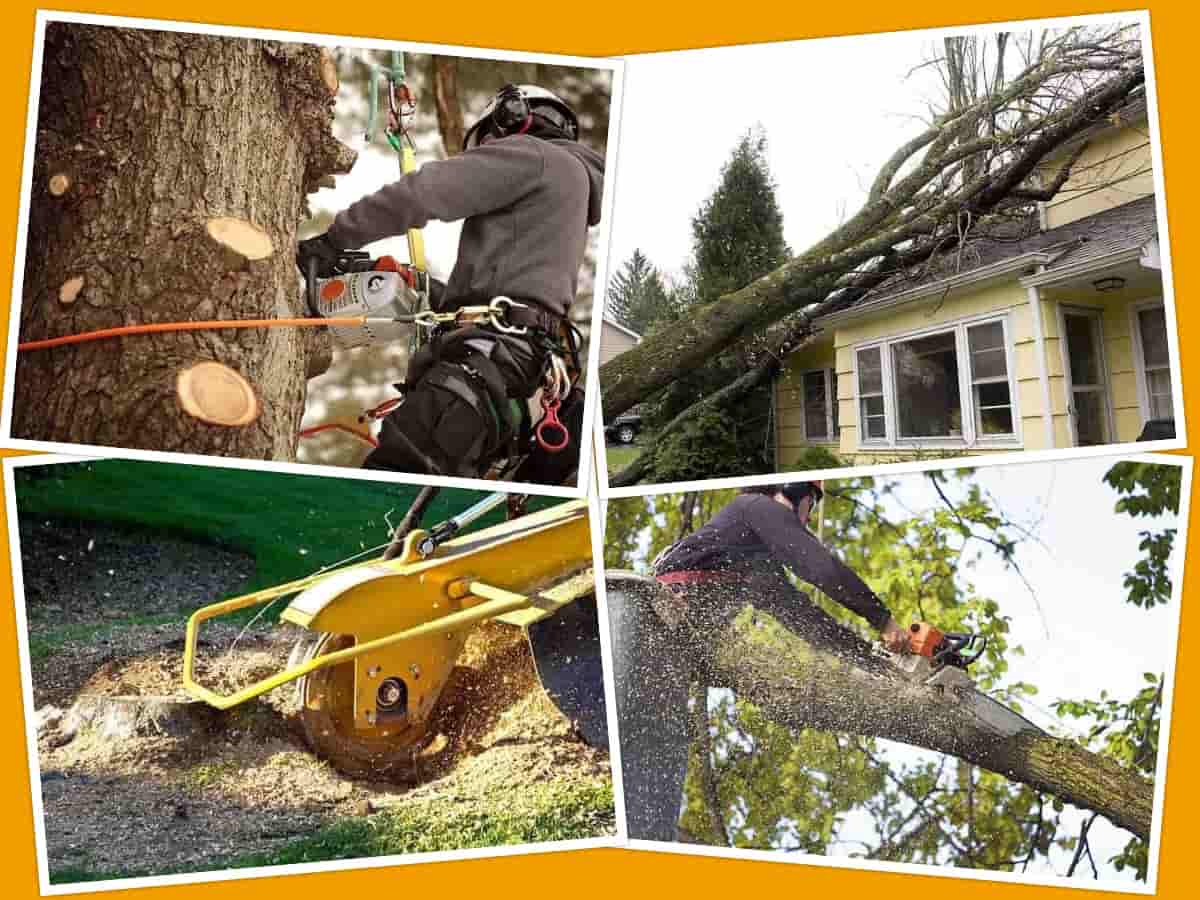 Why Choose Us?
We have years of experience in removing trees. We know how to prepare and plan before tree removal. We will secure the surrounding so nothing is hurt while cutting the tree. If the tree is in a tricky place where you can't bring big equipment such as cravings, we will make use of other ways to secure the area and remove the cut tree from the area. You don't have to think about the wrong felling of trees and the destruction of property when you hire us.